May 9-11, 2017
COLORADO CONVENTION CENTER
The RMISC is the only conference of its kind in the Rocky Mountain  region. A convenient, affordable knowledge-builder for IT security, audit and compliance professionals at all levels. RMISC provides the perfect blend of education, networking and opportunities that are critical to your success in today's economy and security climate!
ANNOUNCING…a full DAY TWO!
We are pleased to share that the RMISC has added an additional day.
Tuesday May 9, 2017 – Pre-Conference Workshops, Opening Keynote & Reception
Wednesday May 10, 2017 – Full Day Conference
Thursday May 11, 2017 – Full Day Conference
Click Here to see the 2017 Schedule At-a-Glance
---
  2017 Call For Presentations is open!
If you are interested in submitting a presentation for 2017, please click the link below.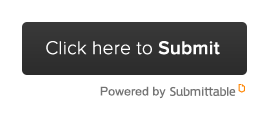 ---
SPONSOR THE 2017 RMISC   
Sponsorship Commitments are now being accepted!
For information on available sponsorship opportunities, costs and attendee demographics
from past conferences, CLICK HERE
To access the online commitment site directly, CLICK HERE
---
---
YOUR RMISC AMBASSADORS WILL BE BACK IN 2017!
Check back for more announcements