May 9-11, 2017
COLORADO CONVENTION CENTER
ANNOUNCING…a full DAY TWO!
We are pleased to share that the RMISC has added an additional day.
Tuesday May 9, 2017 – Pre-Conference Workshops, Opening Keynote & Reception
Wednesday May 10, 2017 – Full Day Conference
Thursday May 11, 2017 – Full Day Conference
---
 2017 Call For Papers is open!
If you are interested in submitting a presentation for 2017, please click the link below.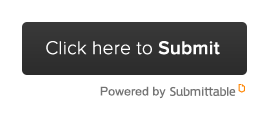 ---
SPONSOR THE 2017 RMISC   
Sponsorship Commitments are now being accepted!
For information on available sponsorship opportunities, costs and attendee demographics
from past conferences, CLICK HERE or visit the "BE A SPONSOR-EXHIBITOR TAB"
To access the online commitment site directly, CLICK HERE
---
YOUR RMISC AMBASSADORS WILL BE BACK IN 2017!
Check back for more announcements